Dallas North Tollway (DNT)
The Dallas North Tollway is a quick, safe and convenient connection for drivers between downtown Dallas and US 380 in Frisco. The 32-mile road crosses through the cities of Dallas, Highland Park, University Park, Addison, Farmers Branch, Plano and Frisco. 
The first section of the tollway opened to traffic in June 1968 between downtown Dallas and Interstate 635 (LBJ Freeway). It was extended north to Briargrove Lane (just south of Frankford road) in 1987 and to the Sam Rayburn Tollway (SRT) in Plano in 1994. A 1.5-mile extension opened in 2004 up to Gaylord Parkway in Frisco, and the northern most extension to US 380 opened to traffic in September 2007. 
NTTA will continue to extend the tollway to new destinations as the region's northern communities continue to grow. The proposed Phase 4 extension will run nearly 14 miles from US 380 to the Collin/Grayson county line. 
Learn about the latest DNT improvement projects. Learn more about its current and future extension toward the Grayson County line (DNT Phase 4 project).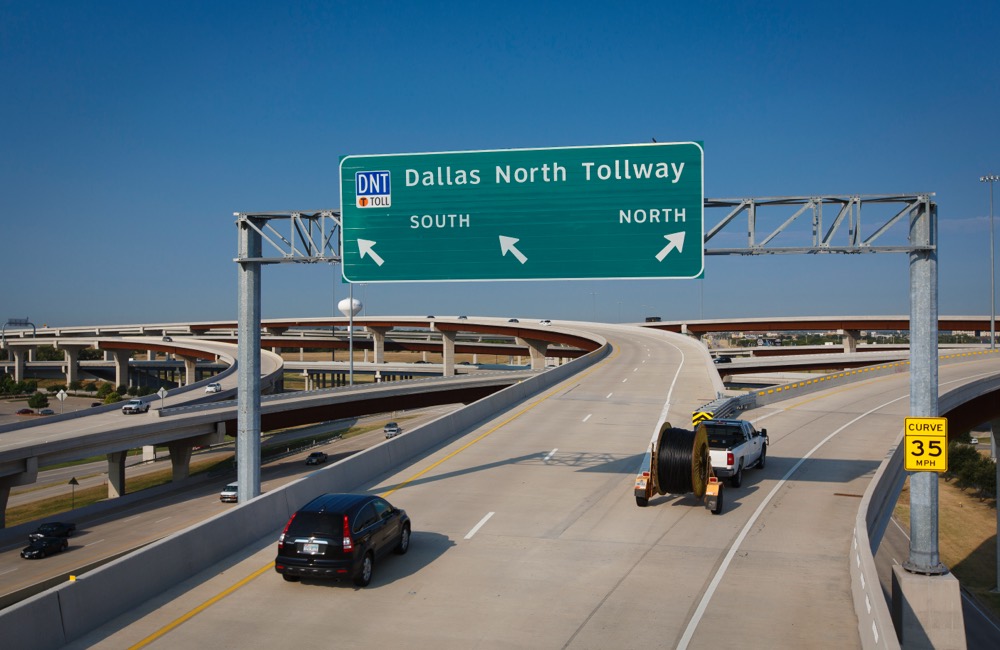 View Other Roads & Projects