Billing and Payment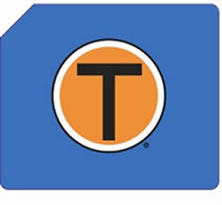 NTTA customers have two ways to pay for travel on toll roads: TollTags and ZipCash.
TollTags are the best way to travel on North Texas toll roads. TollTag customers pay the lowest rates -- ZipCash customers pay 50 percent more reflecting the higher cost of collection.

TollTag customers can use the Tollmate mobile app to make changes to their account, including billing information. To ensure accurate billing and avoid receiving ZipCash invoices, TollTag customers should update their TollTag account anytime they have changes to their vehicle, license plate, or credit/debit card information. Upon receiving a ZipCash invoice, TollTag customers must pay at the ZipCash rate. Once the account is returned to good standing, the customer will be billed at the preferred and lower TollTag rate.
ZipCash customers with invoices can pay through the online Customer Service Center, through the mail, in-person at an NTTA Customer Service Center, by calling 972-818-NTTA (6882) or visiting a participating Regional TollTag Partner location.